For those loyal followers and fans, you know I'm not great with timely newsletters, but I have a ton of excuses that I hope you will find understandable…even some enjoyable! Naturally, the CCP virus nixed book presentations, book signings, and the like for a while, but that doesn't mean I have been idle.
Many of you are aware that I recently re-released the "Simon Hall Political Thriller" series with new covers and some minor editing.  Having written my first series between the years 2011 and 2014,  I was amazed as I went through the editing process that the factual components of the plotlines are reminiscent of the headlines today! "Psychic"…you decide.
Simon's been busy too, winning the #1 Bestseller on Amazon for Brotherhood Beyond the Yard…and don't miss the action as each successive book ups the game dramatically!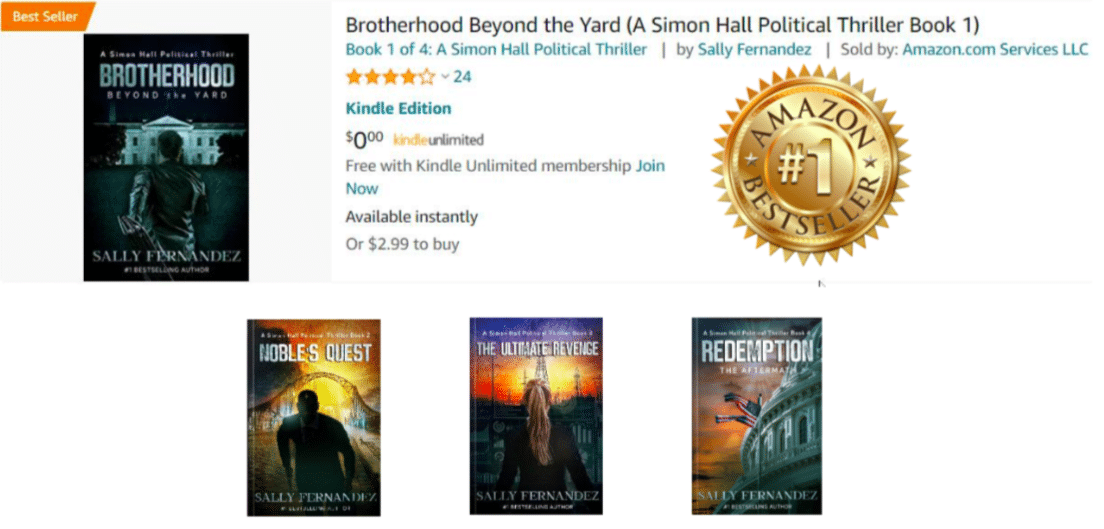 Wondering what Max has been up to? 
She's been struggling through Covid, dealing with major life decisions, caught up in assassination attempts, and battling the Consortium. All will be revealed in the explosive conclusion to the "Max Ford Mystery" series. Stay tuned for the release of The Infiltrator's Shadow in the Fall.