Purchase Now
Sally Fernandez is a novelist of provocative political thrillers who twists facts with fiction. Author of "The Simon Tetralogy" and the new "Max Ford Thriller" focuses on contemporary unvarnished political facts in a fast paced fictional setting.
Purchase Now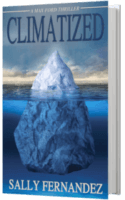 "Sally Fernandez, veteran novelist of political thrillers, presents the motivations behind, and discoveries made, during the writing of Climatized. Distinguishing science fact from hype, this now-available Max Ford adventure features real NASA personnel and as much hard evidence as can be fit into a novel already full of intrigue and suspense."
Steve Jordan, Videographer
Barnes & Noble, Sarasota, Florida

April 2018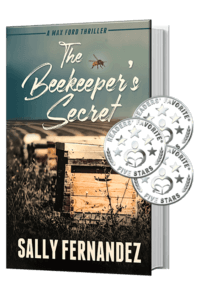 From the anatomy of an author to six novels to movie deals, the audience will learn about Sally Fernandez's latest release, The Beekeeper's Secret. 
"Fernandez writes with clarity and with evidently well-done research as she fleshes out a story that has scientific undertones. Her ability to clearly elucidate scientific research to her readers is definitely a winning hallmark of this author's style. The plot twists and turns with surprising regularity as the story races to its final conclusion, yet still leaves the door open for the next book in the Max Ford series. I enjoyed this read and would definitely put Sally Fernandez high on my list of excellent thriller writers."
Grant Leishman, Readers' Favorite, 5-Star Review