"I only achieve simplicity with enormous effort." Clarice Lispector
My insanity has risen to the fore, embroiling me in a construction project to transform our home. The hope is to accommodate our ever-changing lifestyle into one of simplicity. What I underestimated was the enormous effort it would take. Ten months in, we are finally in the home stretch, but still with a few months ahead. We are looking forward to a completion date in November.
However, in an effort to make life simpler and more enjoyable for my husband and myself, things quickly became more complicated.  Most of my efforts are involved with the myriad of subcontractors that find their way in and out of our property daily. There always seems to be an issue to tackle or a decision to make, whether it is with the superintendent, the architect, the builder, framers, drywallers, painters, cabinet designers, plumbers, electricians, tile and floor installers, landscapers, fence designers, and unbelievably the list goes on. It is important to note that thus far there have been very few glitches. I've been told by friends who have entered the world of construction…that's unheard of! So, while I'm overwhelmed with the responsibility, I'm feeling blessed at the same time.
Unfortunately, through it all, my business and writing endeavors have taken a temporary backseat.
The Infiltrator's Shadow is ninety-five percent finished, as I mentioned in an earlier newsletter, and will need a bit of tweaking due to the ever-changing geo-political landscape and my delay in publication.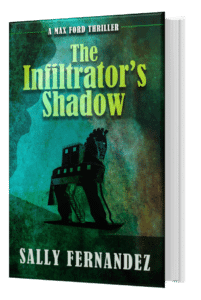 Climatized, the film project is still taking shape in the right direction, with my team and a potential director fine-tuning the script…ironically, caused by the same political drumbeats.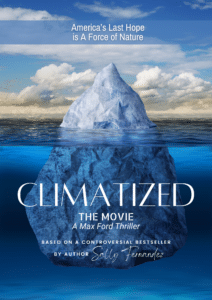 So, at this juncture, I thought it was an apropos time to give all of you a Summer Break from my lengthy updates. Enjoy your fun in the sun and time with family and friends…but don't forget to curl up with a good book from time to time.
Might I suggest these great beach reads, or great reads wherever you find solitude.
CLICK HERE TO ACCESS BOOKSHOP PAGE
More news updates to come in the Fall, guaranteed to be blockbusters!
Please remember, all reviews are more than welcome!