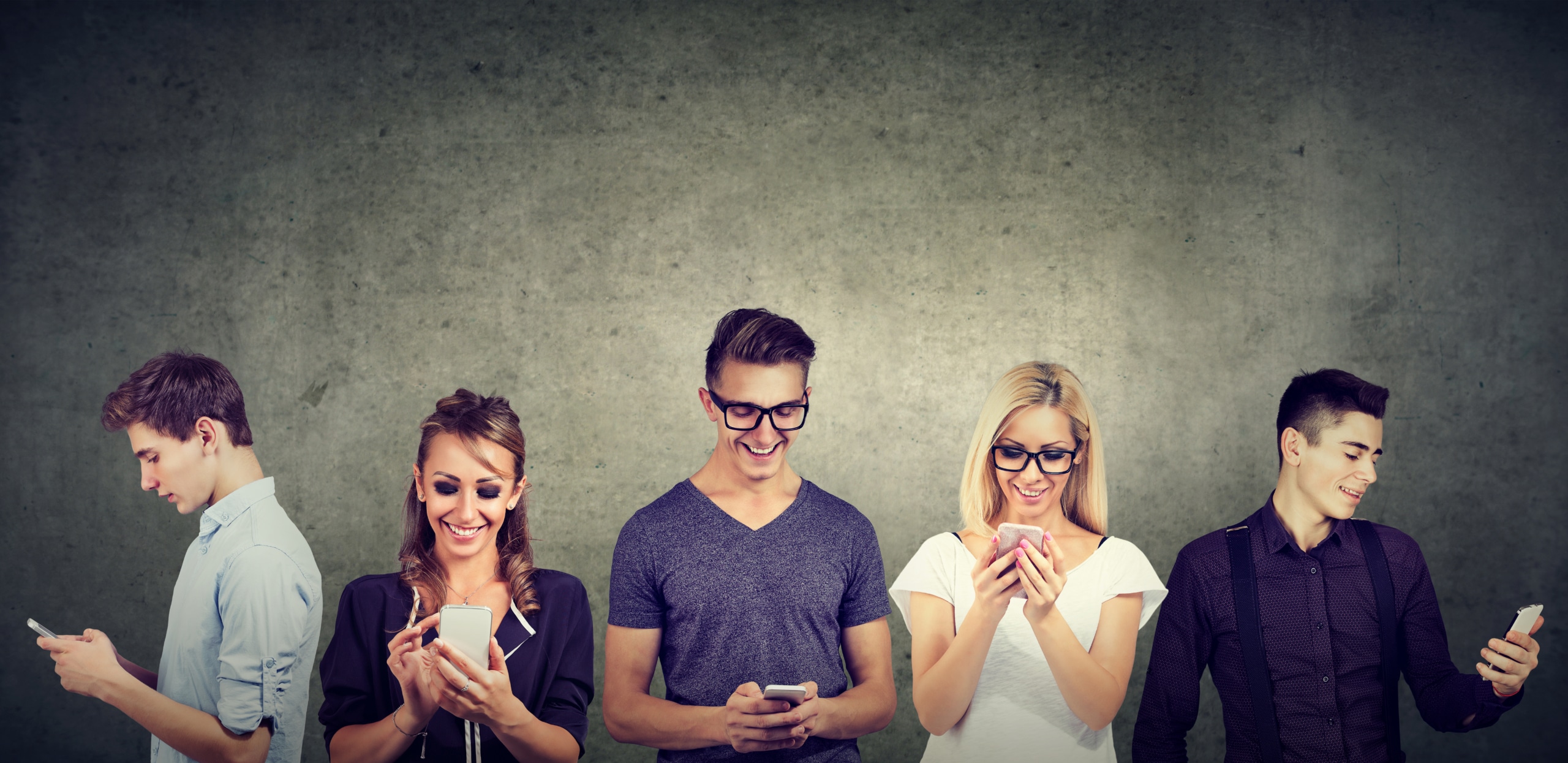 NEWSY

Magazine Exclusive: Max Ford Female Spy Thriller in Development
"Max Ford" will be produced by the Los Angeles-based Legion of Creatives, with an eye toward building Max Ford into an espionage action franchise around its protagonist character in the spirit of Universal's Jason Bourne series. The first film will be adapted from the novel Climatized. READ MORE […]
The Observer


Your Observer
by Brendan Lavell
February 2020
Sally Fernandez, award-winning author of the Max Ford trilogy, enjoys working at the intersection of fact and fiction.

Scenes from an Interview
by Gus Mollasis
September 2018, Page 74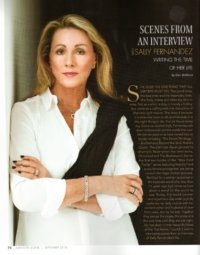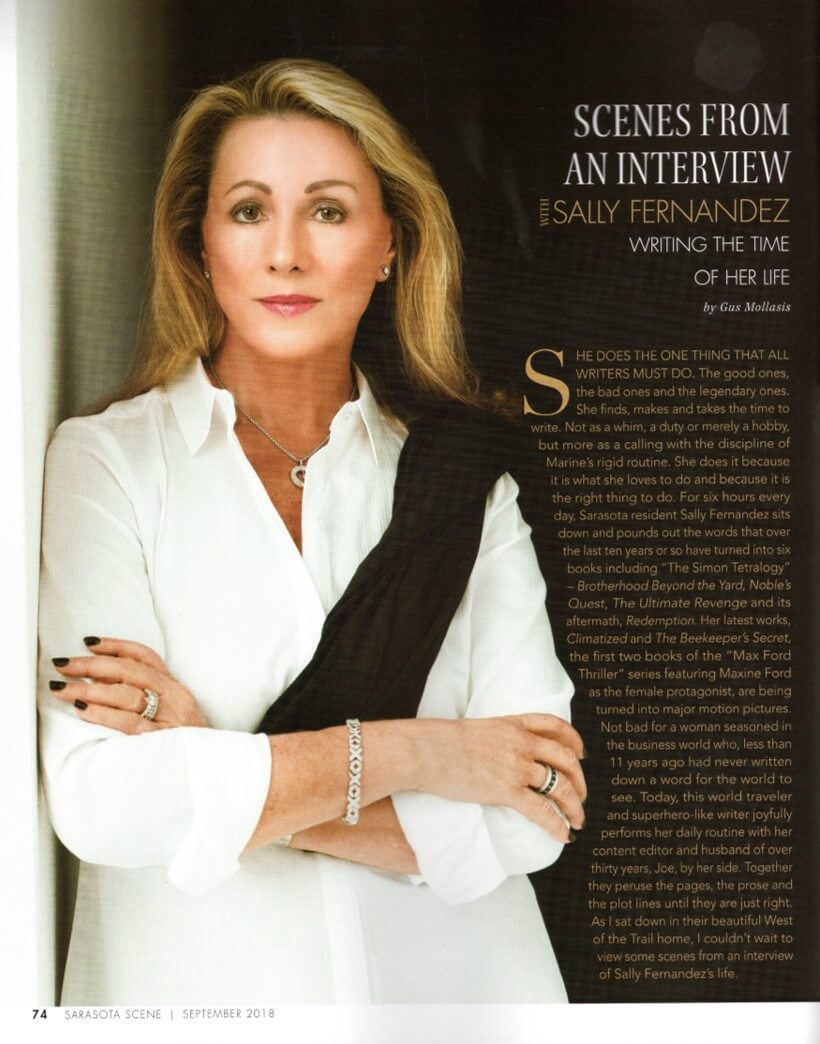 She does the one thing that all writers must do. The good ones, the bad ones and the legendary ones. She finds, makes and takes the time to write. Not a whim, a duty or merely a hobby, but more as a calling with the discipline of Marines' rigid routine…
Island Reporter


Ripped From the Headlines
by Jackie Minniti
January 2017, Page 20
Sarasota writer Sally Fernandez is a self-described political junkie. In fact, it was the 2008 presidential election that kick-started her writing career.
"I had a lot of questions leading up to the election," she says. "My husband challenged me to put my ideas on paper." Meeting that challenge proved to be the inspiration for a series of what she calls "thinking person's books" that weave contemporary political events into fictional plots.

Literary Scene
by Ryan G. Van Cleave
December 2016, Page 105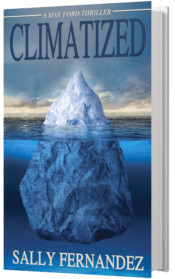 Sarasota author Sally Fernandez's new book, Climatized, delves deep into the issues of climate control and global warming. This new series' heroine, Maxine Ford, quickly realized that politicians might stop at nothing to push their own climate agendas forward.  Here's how it starts.
The Observer


The Observer: A&E
by Shellie Terry
May 2018
Sarasota political thriller author Sally Fernandez lands movie option. Sally Fernandez's ride into the life of a published novelist has been almost as thrilling as the stories she creates.  In less than 10 years, she has published six books with Dunham Books, and is now courting a three-part movie option.  "I really have to pinch myself," she says with a laugh. It's the morning of the book signing event for her latest offering, "The Beekeeper's Secret," the second in her series following former CIA agent Max Ford, whom Fernandez describes as smart-mouthed, rough and sarcastic.
A&U Magazine


Ruby's Rap 


by Ruby Comer

May 2012, Page 30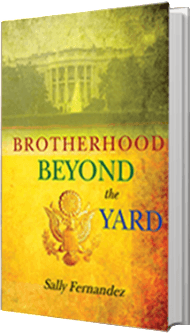 A&U Magazine Interview by Ruby Comer in her Ruby Rap's column. Questions and answers highlight the recent release of Brotherhood Beyond the Yard by Sally Fernandez; the first release in "The Simon Trilogy." Whatever "Simon says" you best take heed!