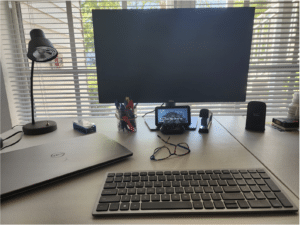 True Confessions!

I've been writing novels since 2007
and never once have I had the
dreaded WRITER'S BLOCK.
March 2023 it happened!
No excuses. But perhaps it has something to do with living temporarily in a condo in a makeshift office while managing a major renovation of our home a few blocks away, and various other business obligations. The home renovation itself has been the biggest time consumer. I may have mentioned this before but we are literally building an entire second floor with a new bedroom, office, bathrooms, great room with wet bar kitchen, and elevator. It's discombobulating, to say the least. Even more so for Joe, my dear devoted husband who is recovering from recent hip surgery and brain surgery the year before. However, he's been amazing throughout and there are days when I think he weathers the construction chaos better than myself.
So, I admit I am fallible and offer sincere apologies to all readers, avid fans, and subscribers, for my inability to craft something more poignant or interesting about the life of a writer…WRITING!
Hopefully, April will be full of interesting updates about the next book, The Infiltrator's Shadow, the film, Climatized, and related activities surrounding my political thriller genre.
There is one thing, however, that each of you can help me with to jazz up the monthly Newsletter! Periodically, send me a question you'd like me to answer. I'll include one or two, identifying you by first name and State, unless you request otherwise. Let's title the section…Because You Asked…
To all loyal fans, I thank you for indulging me and for following my activities.
Please remember, all reviews are more than welcome!